Middle East: What
Cinema
Can Do
is proud to present 60 films over a 14-day period. One third of the films are shorts and two-thirds are documentaries, each painting a different facet of the bigger picture. Docu-fiction works are more and more prevalent as filmmakers begin to portray the reality in their countries, searching new ways to communicate their messages. The TV format has also become a popular form of expression and outlet to get films seen; a dozen will be screened. A number of features, both fiction and documentary, will be seen at the festival before being released in theatres next year.
From the more than 150 films previewed, the films chosen illustrate the daily theme in which they will be shown, from Iraq and Kurdistan to Syria and Lebanon, Iran, Israel, Palestine, Gaza, Jerusalem, but also the Arab Spring, Women, Strangers in their own land ….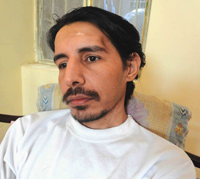 Screening date : 03/12/2011 -- 20h30

Speak Your Mind

Iraqi journalists have paid an enormous price for their defence of freedom of expression and thought. Since 2003, 253 journalists of Iraqi origin have been killed, confirming the tragedies journalists have endured as the security situation deteriorates. This film examines the experiences of three Iraqi journalists.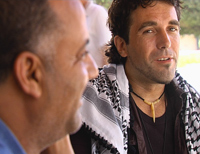 Screening date : 13/12/2011 -- 18h00

Staying Human

Documentary about the Italian reporter, writer, pacifist and activist Vittorrio Arrigoni, who lived in Gaza side by side with native inhabitants as they struggled to survive under the Israeli occupation. Vittorrio Arrigoni worked for the pro-Palestinian International Solidarity Movement (ISM), maintained a website, Guerrilla Radio, and published the book "Gaza: Stay Human". He was supposedly murdered in April 2011 by a Palestinian Salafist group in Gaza.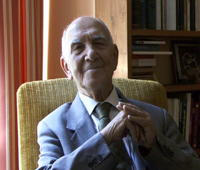 Screening date : 12/12/2011 -- 20h30

Stéphane Hessel, une histoire d'engagement

Stéphane Hessel was born in 1917. He fought in the Resistance and was interned in a concentration camp during World War II. A survivor, he spent his life defending human rights, as a French Ambassador, a mediator for illegal immigrants and a contributor to the draft of the Universal Declaration of Human Rights. At the age of 94, Stéphane Hessel keeps fighting for a fairer world, putting trust in the future, using humour and poetry. His life is a subjective take on the history of the 20th century and the beginning of the 21st century.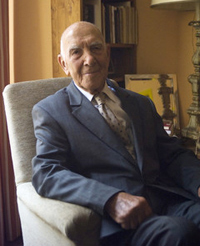 Screening date : 12/12/2011 -- 18h00

Stéphane Hessel, Sisyphe heureux

"A man who salvages his country's honour," according to Régis Debray. Stephane Hessel recalls in turn his childhood in a non-conforming family, the Resistance and deportation to the concentration camps, the writing of the Universal Declaration of Human Rights, his career as a diplomat at the UN, his stubborn fight against world poverty, his commitment to illegal immigrants and to the Palestinians and finally his love for poetry which has shaped all of his life. He is elegant when he speaks gently about his mother, funny when he confesses his passion for women, moving when he contemplates death. A man of many commitments, he is never discouraged, always confident.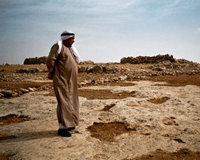 Screening date : 30/11/2011 -- 20h30

Susya

A 60-year-old Palestinian and his son arrive at an archeological site of former Jewish settlement and buy entrance tickets. This is their only way to return to their abandoned home village, which they have not visited for 25 years.