Middle East: What
Cinema
Can Do
is proud to present 60 films over a 14-day period. One third of the films are shorts and two-thirds are documentaries, each painting a different facet of the bigger picture. Docu-fiction works are more and more prevalent as filmmakers begin to portray the reality in their countries, searching new ways to communicate their messages. The TV format has also become a popular form of expression and outlet to get films seen; a dozen will be screened. A number of features, both fiction and documentary, will be seen at the festival before being released in theatres next year.
From the more than 150 films previewed, the films chosen illustrate the daily theme in which they will be shown, from Iraq and Kurdistan to Syria and Lebanon, Iran, Israel, Palestine, Gaza, Jerusalem, but also the Arab Spring, Women, Strangers in their own land ….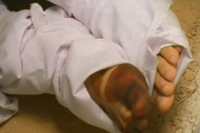 Screening date : 01/12/2011 -- 20h30

Partage / Sharing

A couple can only afford one pair of shoes for both of their children, who have to share them. The girl goes to school in the morning; the boy goes in the afternoon. It goes on until the day when...
Screening date : 04/11/2011 -- 20h00

Le Printemps de Téhéran / The Green Wave

The Green Wave
is a documentary on the rebellion of the Iranian youth and the repression of the summer 2009 demonstrations after Ahmadinejad's re-election. Ahmadinejad becomes president, but the opposition calls the Iranian people to arise against the regime. The film accompanies the Iranian opposition step by step, which marked the beginning of the social networks - Twitter and Facebook - dispatching images all over the world in defiance of censorship.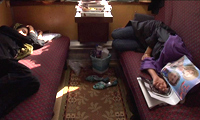 Screening date : 04/11/2011 -- 14h00

Safar

Amina, Fatoma and Asma are three friends from small and distant islands of the Persian Gulf in the South of Iran. They managed to study at the university in Tehran, from where they are taking a train that will bring them back to their native village. The movie accompanies them during the ride in the intimacy of a compartment.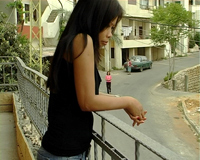 Screening date : 02/12/2011 -- 20h30

Sayda

Filipino worker Lee-Zaida was employed by Majdi's family until their relationship evolved and ended up in marriage. But in the village of Kahale, people are not exactly exemplary in tolerance…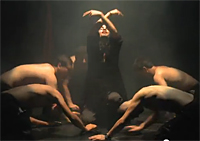 Screening date : 13/12/2011 -- 20h30

Sho Kman? (Freedom Theatre)

Sho Kman?
translates to "What Else?" and is an amalgam of the different shows presented by the Freedom Theatre while on tour in France during the summer of 2011, organized by ATL Jénine, based on a corporal expression representing the young Palestinians' perspective of their universe.