Films
Middle East: What Cinema Can Do is proud to present close to 40 films over a 10-day period. As always the majority of them are documentaries, but also a couple Palestinian feature films (Under the Same Sun by Sameh Zoabi and Eyes of a Thief by Najwa Najjar) will make their premieres in Paris, along with more than a dozen other films. Filmmakers are expected to join us daily for Q&A sessions or the evening debates.

From the more than 150 films previewed, the films were chosen to illustrate the themes in which they will be shown, from Lebanon refugee camps to women assuming their profession in Iran, the turmoil in Syria, the unchanging face of Egypt towards women today and the chaos in Libya. At the center of this event is the Israeli-Palestinian conflict, which only continues to fester unfortunately.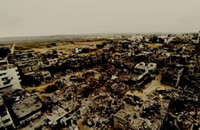 Screening date : 27-11-2015 -- 17:30

One Minute

The last minutes of a mother and a baby, the 5-minute warning to evacuate, during Israel's war on Gaza in the summer of 2014 and the intensive attack on the Shujaiya neighborhood.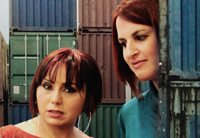 Screening date : 23-11-2015 -- 18:30

Partner with the Enemy

Two women, one Israeli and one Palestinian, attempt to build a business together. Fighting against societal and family pressure, anti-normalization currents and a chauvinistic, male-dominated industry, the two combine forces to create a logistics company which helps Palestinian businessmen to navigate the every-day absurdities of Israeli control of the West Bank.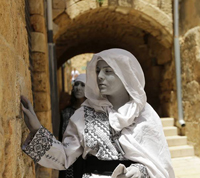 Screening date : 20-11-2015 -- 20:30

Past Tense Continuous

Three Palestinian refugee families on a continuous journey that started 66 years ago. Ramallah-based artist Dima Hourani recreates memories of the Nakba as she unfolds her interventionist artwork: a simulation that links history to the present, manipulating our visual conception into an image of subjectivity and community.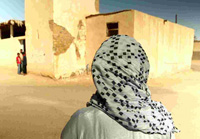 Screening date : 21-10-2015 -- 20:30

Pionnières

In 2012, Libya participated in its first democratic, national election following 42 years under the dictatorship of Gaddafi, as well as 6 months of civil war and 20,000 casualties. For the first time, even women were allowed to run for office and 625 women (of the more than 3500 candidates) entered the race. Pionnières (Pioneers) focuses on two women and their campaign.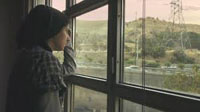 Screening date : 24-11-2015 -- 20:30

Profession: Documentarist

In the situation of recent political, social and economic crisis of Iran, seven independent female documentary filmmakers talk about their personal and professional lives, concerns and challenges in a seven part autobiographic film.