Films
Middle East: What Cinema Can Do is proud to present close to 40 films over a 10-day period. As always the majority of them are documentaries, but also a couple Palestinian feature films (Under the Same Sun by Sameh Zoabi and Eyes of a Thief by Najwa Najjar) will make their premieres in Paris, along with more than a dozen other films. Filmmakers are expected to join us daily for Q&A sessions or the evening debates.

From the more than 150 films previewed, the films were chosen to illustrate the themes in which they will be shown, from Lebanon refugee camps to women assuming their profession in Iran, the turmoil in Syria, the unchanging face of Egypt towards women today and the chaos in Libya. At the center of this event is the Israeli-Palestinian conflict, which only continues to fester unfortunately.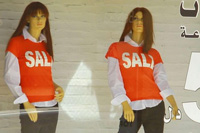 Screening date : 21-10-2015 -- 20:30

Land of Men

Libyan women had so many dreams post 2011 revolution. Whatever happened to them?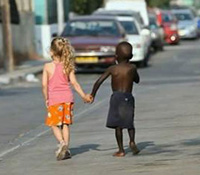 Screening date : 25-11-2015 -- 18:30

Last Stop

A vast and violent labyrinth lies right in the heart of Tel Aviv. It is the Central Bus Station, Israel's main transportation artery. Living in and around it are thousands of refugees, children of migrant workers with no identity of their own, and Jewish families who feel like strangers in their homes.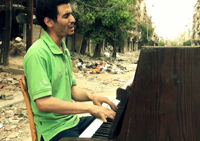 Screening date : 28-11-2015 -- 18:30

Letters from Al Yarmouk

Palestinian director Rashid Masharawi, based in Ramallah, converses with a Syrian-Palestinian photographer, Niras Said, from the Yarmouk refugee camp in Syria. The two artists quickly bond over their craft and the importance of film and photos in capturing daily life in a conflict zone.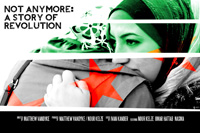 Screening date : 27-11-2015 -- 20:30

Not Anymore: A Story of Revolution

The story of the Syrian revolution as told through the experiences of two young Syrians, a male rebel fighter and a female journalist, as they fight an oppressive regime for the freedom of their people.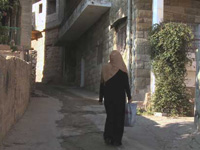 Screening date : 26-11-2015 -- 20:30

Not Who We Are

As seen through the lives of five women refugees from different socio-educational backgrounds, the film focuses on Syrian refugees who have become displaced due to the brutal war in Syria. War and displacement acutely affect women in particular.