Films
Middle East: What Cinema Can Do is proud to present close to 40 films over a 10-day period. As always the majority of them are documentaries, but also a couple Palestinian feature films (Under the Same Sun by Sameh Zoabi and Eyes of a Thief by Najwa Najjar) will make their premieres in Paris, along with more than a dozen other films. Filmmakers are expected to join us daily for Q&A sessions or the evening debates.

From the more than 150 films previewed, the films were chosen to illustrate the themes in which they will be shown, from Lebanon refugee camps to women assuming their profession in Iran, the turmoil in Syria, the unchanging face of Egypt towards women today and the chaos in Libya. At the center of this event is the Israeli-Palestinian conflict, which only continues to fester unfortunately.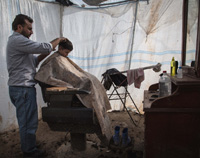 Screening date : 27-11-2015 -- 20:30

Growing Home

Samer, a displaced Syrian barber, has taken refuge along with his young family in the Zaatari Refugee Camp in Jordan. Despite filling his time with meaningful work, caring for his family and improving his living conditions, the daily distractions cannot diminish his desire to return home.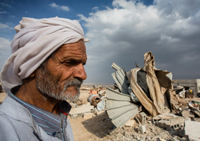 Screening date : 23-11-2015 -- 18:30

High Hopes

Many Bedouin refugees living near Jerusalem were forcibly displaced during Oslo to a garbage dump. During recent peace talks, Israel developed plans to displace 7,000 Bedouins near Jerusalem to expand Ma'ale Adumim settlement: The E1 Development Plan.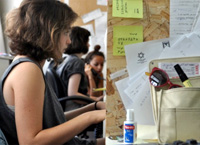 Screening date : 23-11-2015 -- 20:30

Hotline

The Hotline for Refugees and Migrants is a Tel Aviv-based NGO. In exactly inverse proportion to the small scale of this human rights organization, the issues they deal with are universal, and the number of those seeking help is enormous.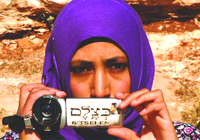 Screening date : 22-11-2015 -- 16:00

In the Image: Palestinian Women Capture the Occupation

The film focuses on the personal lives of several Palestinian women living in the West Bank through video footage captured by the women themselves, an initiative launched by the Jerusalem-based human rights organization B'Tselem.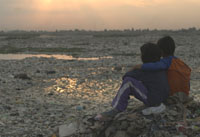 Screening date : 25-11-2015 -- 20:30

Kingdom of Garbage

Zahraa dreams of going to school, but she and her brother Hassan must scour a landfill site for valuable materials to provide for their poor family. When a trade between Zahraa and the self-proclaimed "King of Garbage" goes wrong, the siblings' relationship is tested.