Films
Middle East: What Cinema Can Do is proud to present close to 40 films over a 10-day period. As always the majority of them are documentaries, but also a couple Palestinian feature films (Under the Same Sun by Sameh Zoabi and Eyes of a Thief by Najwa Najjar) will make their premieres in Paris, along with more than a dozen other films. Filmmakers are expected to join us daily for Q&A sessions or the evening debates.

From the more than 150 films previewed, the films were chosen to illustrate the themes in which they will be shown, from Lebanon refugee camps to women assuming their profession in Iran, the turmoil in Syria, the unchanging face of Egypt towards women today and the chaos in Libya. At the center of this event is the Israeli-Palestinian conflict, which only continues to fester unfortunately.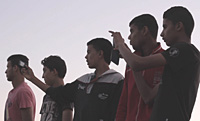 Screening date : 21-10-2015 -- 20:30

Drifting

Post Gaddafi, drifting cars become a national passion for young male Libyans. Mohamed loves his job in the BMW junkyard providing parts and mechanical advice to drifters.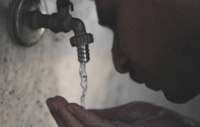 Screening date : 28-11-2015 -- 20:30

Dying for a Drink - Gaza War: 1 Year Later

The Israel-Gaza War in 2014 killed more than 2,000 people and decimated Gaza's infrastructure. A year afterward, AJ+ hears from a water delivery driver about how many people are not getting enough of this crucial resource.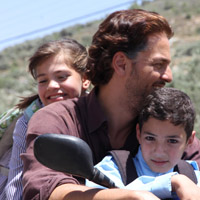 Screening date : 28-11-2015 -- 20:30

Eyes of a Thief

Based in part on an incident that took place in Wadi al-Haramieh ("Valley of the Thieves") from which the film takes its title, the story focuses on a water engineer, Tareq, who has just been released from jail.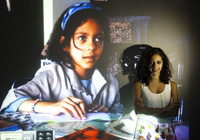 Screening date : 24-11-2015 -- 18:00

Fest of Duty

'Fest of Duty' is a religious ceremony designed to instill Islamic beliefs and values in girls when they reach the age of nine and puberty begins. The film follows two adolescent cousins as they transition into adulthood eight years after their official 'age of duty' ceremony.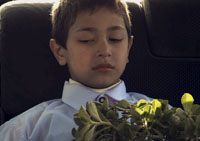 Screening date : 25-11-2015 -- 20:30

Gift of my Father

A seemingly normal car journey crosses from present reality into a recurring nightmare as Hamoudi, a young victim of war, relives his traumatic experiences. This film is based on real events that occurred in 2007 when employees of the private US security company Blackwater killed 17 civilians in Baghdad.