Films
Middle East: What Cinema Can Do is proud to present close to 40 films over a 10-day period. As always the majority of them are documentaries, but also a couple Palestinian feature films (Under the Same Sun by Sameh Zoabi and Eyes of a Thief by Najwa Najjar) will make their premieres in Paris, along with more than a dozen other films. Filmmakers are expected to join us daily for Q&A sessions or the evening debates.

From the more than 150 films previewed, the films were chosen to illustrate the themes in which they will be shown, from Lebanon refugee camps to women assuming their profession in Iran, the turmoil in Syria, the unchanging face of Egypt towards women today and the chaos in Libya. At the center of this event is the Israeli-Palestinian conflict, which only continues to fester unfortunately.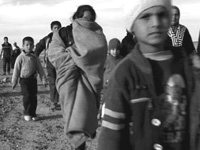 Screening date : 27-11-2015 -- 20:30

A Requiem for Syrian Refugees

A Requiem for Syrian Refugees is a poignant journey of survival, resilience and empowerment. Requiem is a wrenching documentary that features epic landscapes and compelling candid testimonies of Syrian refugees.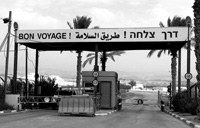 Screening date : 22-11-2015 -- 16:00

Bon Voyage

The Allenby Bridge is currently the sole crossing point for Palestinians residing in the West Bank. Going through the Allenby Border Terminal is an exhausting, humiliating experience.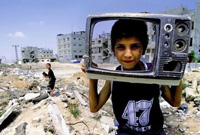 Screening date : 27-11-2015 -- 17:30

Born in Gaza

Filmed during the 2014 siege of Gaza, which left 507 children dead and 3,598 wounded, Born in Gaza follows a group of young children growing up in a war zone.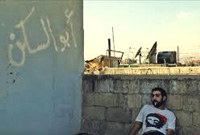 Screening date : 28-11-2015 -- 20:30

Cher Hassan

"Lost in Paris, I try to remember what Syria was like before the revolution, and most of all, the Palestinian refugee camp Yarmouk where my friend Hassan lived before he was imprisoned, tortured and killed by the government in power."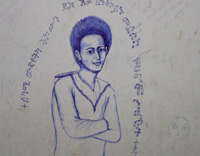 Screening date : 21-10-2015 -- 20:30

Dead End

Libya's political chaos makes its territory a land of opportunity for human smugglers. Thousands of illegal migrants end up forgotten in one of the 19 detention centres.