Films
Middle East: What Cinema Can Do is proud to present close to 40 films over a 10-day period. As always the majority of them are documentaries, but also a couple Palestinian feature films (Under the Same Sun by Sameh Zoabi and Eyes of a Thief by Najwa Najjar) will make their premieres in Paris, along with more than a dozen other films. Filmmakers are expected to join us daily for Q&A sessions or the evening debates.

From the more than 150 films previewed, the films were chosen to illustrate the themes in which they will be shown, from Lebanon refugee camps to women assuming their profession in Iran, the turmoil in Syria, the unchanging face of Egypt towards women today and the chaos in Libya. At the center of this event is the Israeli-Palestinian conflict, which only continues to fester unfortunately.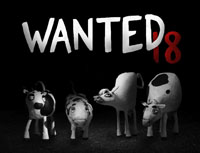 Screening date : 20-11-2015 -- 20:30

The Wanted 18

The Wanted 18 is a unique production that combines stop-motion animation, interviews, original drawings, and archival footage to bring to life one of the strangest chapters in the history of the Israeli-Palestinian conflict.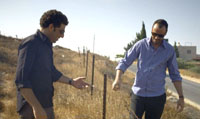 Screening date : 21-10-2015 -- 18:30

Under the Same Sun

The film is set in the near future, and it looks back at the story of two businessmen - one Palestinian and one Israeli - who struggle to set up a solar energy company. Both come from societies where there is strong opposition to cooperating with the other, and the film tells how they overcome hostility from within their own families and from the people around them.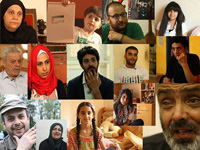 Screening date : 26-11-2015 -- 18:00

We Cannot Go There Now, My Dear

Palestinian refugees who have been living in Syria since they had been forced to flee Palestine in 1948: As the Syrian crisis intensifies, they are also affected by the war. As Palestinians, they are not entirely welcome in Lebanon. As refugees, their travel documents are not recognized. As Palestinians, this is the second time they lose everything and find themselves once more homeless and stateless.