Middle East: What
Cinema
Can Do
is proud to present 60 films over a 14-day period. One third of the films are shorts and two-thirds are documentaries, each painting a different facet of the bigger picture. Docu-fiction works are more and more prevalent as filmmakers begin to portray the reality in their countries, searching new ways to communicate their messages. The TV format has also become a popular form of expression and outlet to get films seen; a dozen will be screened. A number of features, both fiction and documentary, will be seen at the festival before being released in theatres next year.
From the more than 150 films previewed, the films chosen illustrate the daily theme in which they will be shown, from Iraq and Kurdistan to Syria and Lebanon, Iran, Israel, Palestine, Gaza, Jerusalem, but also the Arab Spring, Women, Strangers in their own land ….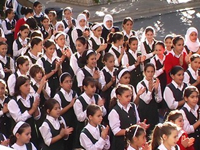 Screening date : 06/12/2011 -- 20h30

138 Pounds in My Pocket

In April 1948 following the UN partition plan for Palestine and the subsequent war that ensued between the Arab and Jews, a young teacher, Hind al-Husseini established an orphanage in her Jerusalem home for children, survivors of a massacre in Deir Yassin, a village on the outskirts of Jerusalem. Today Dar al-Tifl al-Arabi is the largest Palestinian orphanage, and it includes a school and a college with more than 1500 students.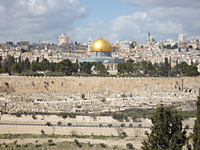 Screening date : 11/12/2011 -- 14h00

Adieu Jerusalem

The Christians of the Holy Land had survived all sorts of wars during 2000 years, but in the last few decades, they have fled the land of their ancestors, especially the West Bank. In Bethlehem, they now number only 10% of the population, down from 45% in 1931. In Jerusalem, they are said to number only 0,5%. At this rate, there will no longer be any Christians in Palestine in the near future. "Soon, only stones will be left," an inhabitant of Bethlehem said bitterly,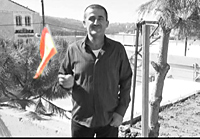 Screening date : 02/12/2011 -- 20h30

All For The Nation

According to Lebanese citizenship law, Lebanese women who marry a foreigner cannot pass on their citizenship to their husband and children. Without citizenship, these families are denied all civil, social and economic rights. This is the first Lebanese documentary to deal with this sensitive, controversial subject.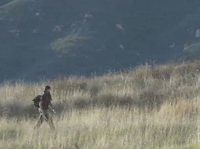 Screening date : 03/12/2011 -- 16h00

L'ame en sang / On the Bridge

When these U.S. soldiers left home, their patriotism was firm, their convictions intense. As they return from Iraq, nothing is clear. They are in-between, they are on the bridge. Their bodies and souls have been wounded or broken. How can they re-learn what it means to be human and stay in the world of the living?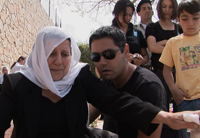 Screening date : 05/12/2011 -- 20h30

Back to One's Roots

Yamin is a young Palestinian Druze. His dream was to be an Israeli soldier, but after facing the harsh reality on the terrain and having all romantic notions about fighting for a just cause stripped away, he becomes an ardent opponent to the Israeli Army's policy of recruiting Arabs. This realisation prompts Yamin to not only reject his military ambitions, but to delve into his own history and rediscover his roots.