Middle East: What Can Cinema Do?
is delighted to present 50 films over a 12-day period. Documentaries are in the majority, proving that the political and economic woes of the region have not stifled the filmmakers, but more fiction are being presented than ever before; certain filmmakers have pursued their cinematic talent finding new ways to communicate their messages. There are about twenty feature-length films, fifteen shorts and the other fifteen are mid-length films.
Works by these Middle Eastern film directors are complemented by a certain number of films by American and European directors, notably from Spain, France, Belgium and Sweden. All the films presented at the event, in alphabetical order, will be available below for you to discover.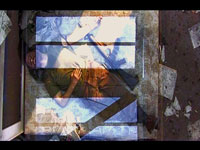 Screening date : 12/12/2009 -- 20h00

5.56 mm

A militia sniper lies in ambush in the ruins of a war ravaged city. Alone, he operates once the fighting has stopped. One day, appears… a rat.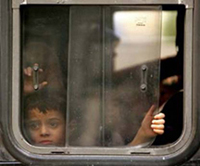 Screening date : 12/12/2009 -- 15h30

33 Days (33 jours)

Filmed during the violent Israeli offensive against Lebanon in the summer of 2006, "33 Days" tells the real life story of four people. A theater director who works with children who have taken refuge in a theater, a journalist who struggles to cover the war from a television station under fire, an aid worker who coordinates the distribution of goods to thousands of displaced people, and a news desk director who is trying to cope with the war as well as take care of her newborn. This film puts a face on the often anonymous horrors of war.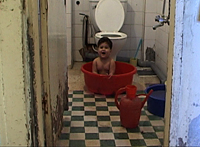 Screening date : 09/12/2009 -- 20h

About Home

About Home
takes an inside look at a refugee camp 60 years later. Suha and Ahmad are two young Palestinian refugees born in Lebanon. They are the second generation Palestinian refugees. Their hearts belong to Palestine but they have only seen their country on television.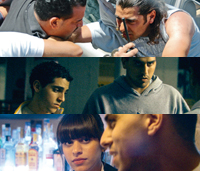 Screening date : 02/12/2009 -- 20h

Ajami

Jaffa's Ajami neighborhood is a melting pot of cultures and conflicting views among Jews, Muslims and Christians. Sensitive 13-year-old Nasri and his older brother Omar live in fear when their entire family is in danger after their uncle foolishly wounds a prominent clan member. Naive young Palestinian refugee Malek works illegally in Israel to help finance the surgery that will save his mother's life. Affluent Palestinian Binj dreams of a bright future with his Jewish girlfriend. Jewish policeman Dando becomes obsessed with revenge when his brother is found dead in the West Bank...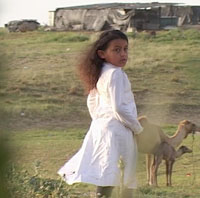 Screening date : 06/12/2009 -- 17h15

All That Remains

Palestinian Arab Bedouins once peopled the entire Naqab (Negev) Desert, a region which accounts for 60% of historic Palestine. Today, they are living in one of 46 "unrecognized villages" lacking water, electricity, schools, roads or medical services. The film explores the struggle of these Bedouins of the Naqab against Israeli policies that aim to strip them of their land and their way of life.